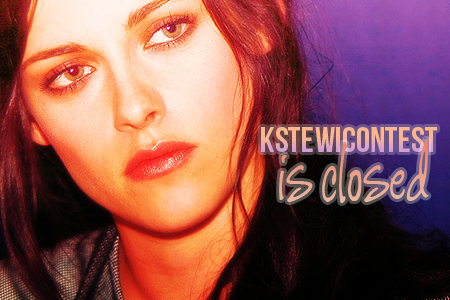 Some of you may probably have seen this coming, but we just wanted to make an official announcement. Real life has been pretty pressing and we'll be closing
kstewicontest
for the time being. It was a hard decision for us but we wanted to give the community 100% of our efforts and seeing as we won't be able to do that, have decided, it's time to shut down.
We want to thank every single one of you who have supported us whether through beautiful icon entries, votes and comments and just sticking around. We are always impressed and overwhelmed by the outcome of challenges and we hope you all enjoyed them as much as we enjoyed moderating this community.
Who knows down the road, we may all cross paths again in one way or another. Thanks so much once again and let's still show our love for Kristen and her many projects this year with beautiful icons. We hope you all have a good 2012. Thanks again.
-- your mods,
fare_lady
and
woodycakes